Yakima Sheriff's Office and Yakima County Coroner disagree on how teen girl died
Posted:
Updated: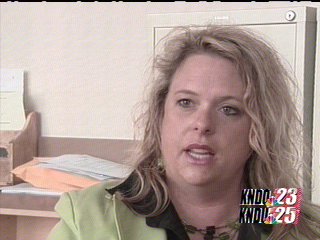 Yakima, WA - The Yakima Sheriff's Office and the county coroner can't seem to agree on how a teenage girl died.
14-yea-old Jaleeza Ann Lobdell's body was found badly burned in an orchard near Moxee on September 18th, two days after she left home and a day after she was reported missing at the Tacoma Police Department.
It has taken seven months for detectives to identify her.
A school teacher in the Tacoma School District noticed a digital composite that had been sent out to school districts across the state in early December.
She saw a resemblance to Lobdell and sent an email to detectives.
DNA testing later confirmed it.
"All of our options had to be left open because up until we got word from The University of North Texas about a positive I.D. having been made then it didn't matter that there was a story out there that Jaleeza had died of an overdose," says Stu Graham, Chief of Detectives at the Yakima Sheriff's Office.
Graham believes that story to be true and says the pathology report backs that up even if the pathologist who wrote it says that Lobdell died from homicidal violence.
Graham says there is no evidence in the report that shows injuries from what he calls penetrating violence and points out that cocaine traces were found to be in Lobdell's system.
But Yakima County Coroner, Maury Rice, says the body was too badly burned to prove a drug overdose is how she died.
He believes she died from thermal burns and pulmonary edema, which is fluid in the lungs that could be linked to drug use.
Graham insists that Lobdell was dead before she was burned.
Now Graham thinks it's up to Pierce County Detectives to try and find out who brought Lobdell's body to Moxee, where, he says, she had no connections.
"The quandary we're in is how much more do we expend in the way of resources over shooting detectives over to the westside of the state over what happened in the westside of the state," says Graham.
"Our info is that the person we may want to interview that may have some information about how Jaleeza died and why she was transported over here has left the area and possibly left the country," says Graham.
Lobdell left home on September 15th and was reported missing at the Tacoma Police Department two days later.