Diesel Prices on the Rise
Posted:
Updated: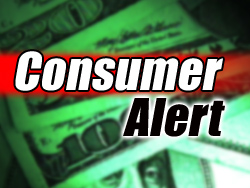 WASHINGTON -- Diesel prices are skyrocketing to record highs and threatening to push school districts and truckers into the red. The rising price at the pump may go up if prices keep rising.
The average cost of a gallon of diesel gasoline in Washington is about $4.10. That's about 10 cents more than what people are averaging around the rest of the country. People in the Tri-Cities are paying about $4.05 and in Yakima, they are forking over about $4.06 a gallon.
Some people are reducing their driving to deal with these rising prices, but others can't, and they're the ones feeling the pinch that could soon hit you at the cash register.
Truck driver Mike Lynch has seen the country from the cab of his semi, but he's never seen prices this high. Lynch has had to raise prices just to put up with fuel costs that are pushing close to a dollar a mile, twice what they were just over a year ago.
As prices push higher, those prices are being passed on to consumers.
School districts can't avoid the rising costs either. Kennewick's fleet burns through about 200-gallons a day. At almost $4.00 a gallon at wholesale, the district is already worried about pushing over their $50,000 annual gas budget. Especially if the prices continue pushing higher.