Parents Upset Over Music Department Changes
Posted:
Updated: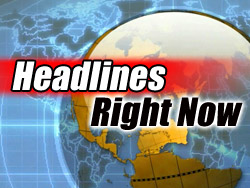 NACHES, Wash. -- Some parents in Naches tonight are upset over changes to next year's high school schedule that could seriously affect the music program.
The Naches High School band has long been a cherished part of the community, but problems with the schedules have forced the administration to reconstruct how the music classes are set up.
For the last few years the choir and band have shared the same period, but next year they will be split into two.
Unfortunately this means students will be forced to choose one or the other. That's posing a problem for musical students who have always done both.
We spoke to some parents today who were concerned about these changes, but they wanted to remain anonymous fearing backlash from the administration.
Superintendent Duane Lyons acknowledged those complaints tonight and says he is working to find a solution.
"We've stopped and we're going to review the schedule and see if we can't get a compromise or a new idea, something that'll help serve the regular curriculum and the music folks well," said Lyons.
He plans to organize meetings and committees to work on fixing the problems with the schedules. He says this process will take time and parents should allow at least a month for the administration to explore all possible options.
Lyons also said this rescheduling has nothing to do with a lack of finances.