Mendez gets 30 years for role in twin WA slayings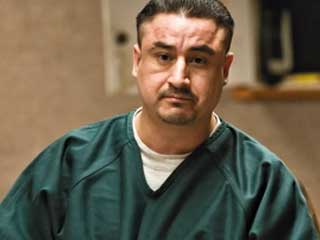 Associated Press - March 30, 2008 11:05 PM ET
YAKIMA, Wash. (AP) - A 27-year-old man has been sentenced to 30 years in prison for his role in the slayings of a young father and his 3-year-old daughter during a drug rip-off.
Appearing in Yakima County Superior Court on Friday, Mario "Gato" Mendez apologized to the family of Ricky Causor and his daughter, Mya. They were shot to death during a home invasion robbery in February 2005.
Mendez earlier pleaded guilty to first-degree felony murder. Sentencing in the case was delayed pending his testimony against co-defendant Jose "Junior" Sanchez.
During the trial, Mendez testified that Sanchez opened fire after the pair forced their way into the Causor family's apartment in Yakima in search of drugs and money.
Ricky Causor's girlfriend, Michelle Kublic, was shot several times, but survived. Police say she shielded the couple's youngest child, 2-year-old Angelica, from harm.
Prosecutors say Mendez's testimony was crucial to the conviction of the 26-year-old Sanchez, who was sentenced in February to life in prison without possibility of parole.
Mendez fled to Mexico after the shootings. He was arrested months later after he tried to re-enter the United States at a border crossing near San Diego.