Propane distributors running low on supply for local growers
Posted:
Updated: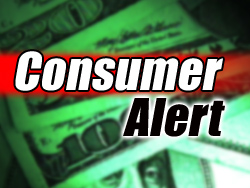 Yakima, WA - Many growers in the Yakima Valley depend on giant wind machines powered by propane to protect their crops when a cold snap hits, but propane distributors say the longer this latest snap lasts, the more the local supply is depleted.
Distributors say they stock up on propane in the spring because there are cold snaps every year, but this spring it's lasted longer than normal, and they haven't had enough warm days mixed in to catch up to the demand.
Some have even run out completely.
Yakima Co-op is one of the local distributors scrambling to serve its customers.
Trucks have been running out to growers 24/7 for the last week and a half.
"We can only drive so long, so another driver just comes in and takes your place and then the person in there can get some sleep," says Art Cope, a truck driver for Yakima Co-op, "He then comes back and keeps on going."
Cope says they have eight drivers for three trucks.
He had stops scheduled in the lower valley this afternoon.
"You have to plan carefully," says Kevin Skolrud, General manger of Yakima Co-op, "You have to have a little bit of luck and you have to work closely with your customers to make sure you have a good idea of what they are going to need for the season."
Skolrud says most growers have switched to propane in recent years because it's cheaper than regular gasoline or diesel, so there's huge demand to begin with.
When an extended cold snap hits, distributors are dependent on rail lines to bring in more supply from Canada, and that can take ten days to three weeks.
One local distributor says he has seven cars stuck in for the past few days.
The weather is not expected to warm up until Saturday.
It's supposed to dip into the low twenties tonight, and stay below freezing at least through Friday night.