Letter to Bishop Carlos Sevilla demanding self imposed suspension
Posted:
Updated: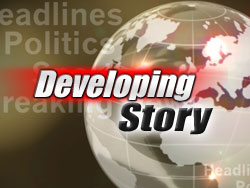 Dear Bishop Sevilla:
We are members of a non-profit self-help group called SNAP, the Survivors Network of those Abused by Priests. We have two goals: to heal the wounded and protect the vulnerable.
For decades, we've watched most of your colleagues engage in stunningly cold-hearted, dangerous and self-serving maneuvers designed to hide child sex crimes and protect serial predators.
In recent years, however, we've seen few actions as disturbing as yours, especially (but not limited to) your irresponsible secret hiring of a suspected child sex criminal, and letting him be promoted and teach kids until he was arrested.
Adding insult to injury, you kept quiet about the child porn allegations against Juan Gonzalez until you couldn't any longer because of media scrutiny, never once warning church staff or members or volunteers about this alleged sex offender.
Putting it a different way, you knowingly hired a former seminarian who was accused of child pornography by police officials. Yet you kept all this secret, and never called police to follow through or check up. This is no "error" or "bad judgment" but a series of deliberate, deceitful and reckless moves that put Yakima kids at risk.
You deceived your flock and your employees by keeping these alleged felonies hidden.
We challenge you to publicly:
-explain and show proof of when and how you allegedly "learned" of Gonzalez' teaching kids
-discipline whoever promoted Gonzalez allegedly without notifying you
-personally visit the parishes where Gonzalez worked and beg anyone with information about his alleged crimes to call police
-suspend yourself without pay for at least a month because of this reckless behavior.
Anyone who repeatedly engages in recklessness and deceit must face consequences. This is especially true when the irresponsible behavior jeopardizes kids and when the wrong doer is a powerful official in a scandal-ridden institution with a horrific track record of concealing child sex crimes.
Unless wrong-doers face consequences, wrong doing will continue. Decades of scandal in the church have proven this time and time again.
We hope you will search your heart and your conscience and do what's right. We hope to hear from you soon.
David Clohessy, National Director of SNAP (Survivors Abused by Priests)
Barbara Dorris, Outreach Director of SNAP
St. Louis, MO