KNDO Working for you - What looks like a cliff could be perfect for a dream home
Posted:
Updated: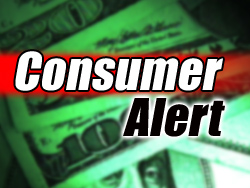 "KNDO Working For You" is actually working for one of our reporters.
Brian Levitan had a question about a sign he sees everyday on his way to work.
You know some times you see things where you live and you wonder what are you looking at...
Today, I used my media credentials to get an answer.
Everyday I get in my car and I go to work.
On my way down Cowiche Canyon, I see this sign flapping in the wind, but I haven't been able to figure out what the realtor is trying to sell.
The sign sits perched on a very steep cliff next to the roadway.
"The rock is for sale," says Dennis Rose, a local real estate broker.
He's the man in the cowboy hat pictured on the sign.
Rose says the property has been on the market now for about eight months.
"In California, they take a hillside like this and put 40 homes on it," says Rose.
Rose says it might look like he is trying to sell a steep cliff to drivers rolling down Naches Heights Road, but there is actually five rocky acres.
"You can put a garage down here," says Rose, pointing to a spot below a large rock butte, "And then up on the hill here, you could put a house."
Actually, he says it's the perfect place for someone to build his or her own personal "castle."
"It takes someone with vision who wants something truly unique."
Others already have gone out on a limb.
Several relatively new homes sit perched on rock buttes up on Naches Heights, where these homeowners can enjoy the area's beautiful vistas, although this spot takes it to a new extreme with a rock butte that sticks way out there.
The property only costs about $90,000. That may sound cheap, but remember there's no house, water or sewer yet.