Lessons in gardening
Posted:
Updated: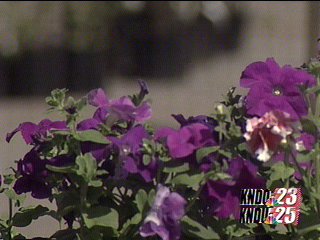 Now if you're like me you might not know a thing about gardening and if you're stuck with a big mound of dirt like this. Well I was out here in the arboretum to find out how I can fix that.

The green thumbs came out today to get an early start of on W-S-U's Master Gardener Volunteer week in yakima county. Volunteers gave tips and talked about the benefits of gardening.
Master Gardener Phyllis Pugnetti says that the whole idea of gardening is that it's really good for everyone. the environment and for peoples psychological well being.
I think that gardening is good for everyone."

So what about hideous rocky mound of dirt in your back yard?

"The first thing you would do is check to see how much sunlight it gets ... Is it in the sun or the shade and is it protected from the wind, said Pugnetti."

Well if you're still stuck with that eye soar?
Fellow Gardener Alice Ferringer says not to worry.
"Now some people may not have a great spot but there is some wonderful planters out there where you can just set on your deck or patio and just stick a tomato in it."

As any gardener will tell you there is a great variety of colors that can make any square foot of land beautiful.