Valspar Announces First Enhanced Solar Reflective, Energy Saving Extrusion Coating for the Green Building Market
Posted:
Updated: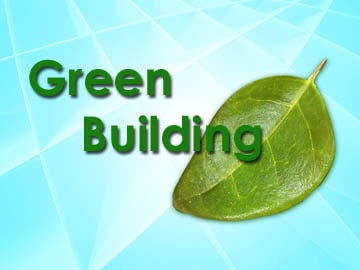 PRNewswire-FirstCall/ -- The Valspar Corporation today announced it has developed the industry's first enhanced solar reflective paint for the aluminum extrusion and wall panel market, Flurospar(R) SR coatings. Increasing energy prices and the consequent need to cut down energy use challenges all of us to offer greener products to the building products industry. Now architects and building owners can choose a spray-applied, factory cured paint coating that reduces the amount of energy used to cool buildings without limiting color choice.
Coating aluminum windows, curtain walls, shutters, awnings, louvers, wall panels and other building components with Flurospar SR coatings reduces surface temperature, resulting in cooler internal building temperatures. This new, eco-friendly product is formulated with solar reflective (SR) pigments that keep building components cooler than bare aluminum, anodized aluminum, and comparable paint colors.
"The new Flurospar SR coatings line is an example of Valspar's ongoing commitment to manufacture energy saving, environmentally friendly paint coatings and the role that technology can play in meeting the needs of the green building market," said Mary Ann Johnson, marketing manager for the Valspar Coil and Extrusion Coatings Group.
According to the US Green Building Council, buildings consume 70% of U.S. electricity and are responsible for 39% of U.S. CO2 emissions. Energy costs and concerns about global warming challenge manufacturers to develop new products and processes that will help improve the situation.
"Flurospar SR coatings are the most environmentally responsible coatings available to the aluminum building products industry today," said Chick Newhouse, general manager for the Valspar Extrusion Coatings Group. "They are the newest members of the Fluropon(R) coatings product line that the industry has trusted for more than forty years."
Flurospar SR finishes are available in a wide variety of colors including white, black, green, blue, brown and red. Pearlescent effects are also available in the Flurospar SR Classic II formulation.
Additional environmental advantages of aluminum extrusions and wall panels coated with a Flurospar SR coating include:
-- Improved coverage ratio decreases the amount of energy used to apply finish
    --  Improved mar resistance      --  Minimal need for touch-up or repainting      --  No harmful off-gases from installed building components      --  No cadmium or lead based pigments      --  Aluminum coated with Valspar extrusion finishes is 100% recyclable
-- Approximately 1/3 of the aluminum used in the U.S. comes from recycled material
Valspar is a participating member in several green building initiatives including Energy Star, LEED, and the CRRC. The company also offers an enhanced solar reflective Valspar SR Cool Roof coil applied coating that was introduced in 2000 for the metal roofing market.
The Valspar Corporation is a global leader in the paint and coatings industry. Since 18 06, Valspar has been dedicated to bringing customers the latest innovations, the finest quality and the best customer service in the coatings industry. For more information, visit www.valsparglobal.com.
Web site: www.paintandcolor.com/ www.valsparglobal.com/
© 2008 PR Newswire. All Rights Reserved.
Disclaimer: Information contained on this page is provided by companies featured through PR Newswire. PR Newswire, WorldNow and this Station cannot confirm the accuracy of this information and make no warranties or representations in connection therewith.