Free Life Jacket Program Through the Yakima Fire Department
Posted:
Updated: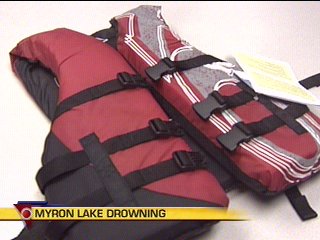 YAKIMA, Wash- 15-year-old Zachary Rilea, wanted to go fishing. His mother works across the street from Myron Lake. He went by himself, but visited with other children who were swimming.
"My understanding is that he is not familiar with swimming, that he couldn't swim. Got out there a little to far, the bottom of the pound drops off real fast," said Lt. Nolan Wentz, Yakima Police Department.
Another child at the lake tried to help Zachary, who was now 30 feet from the shore. Onlookers promptly called 911. Firefighters got to the scene and in life jackets scoured the lake for the boy. A boat was brought in and an ambulance waited at the scene in hopes of reviving him.
A dive team recovered Zachery's body after two hours of searching. The Yakima Fire Department receives these calls all too often when the weather gets warm, with several drownings a year.
"They're all preventable, you know people think they're better swimmers than they actually are," said Capt. Tom Schneider, Yakima Fire Department.
In a collaboration with Safe Kids and Memorial Hospital the Yakima Fire Department has life jackets for the public to use at no cost. Jackets come in all sizes and can be picked up at several Yakima fire stations. Locations at 40th Avenue, Englewood and the 7200 block of Tieton Drive.
"There's no substitute for a life vest, if you don't have one don't go in the water," said Schneider.
The program has been very popular, all of the life jackets were checked out today. There are 20 jackets available or if you would like to purchase a life jacket they cost around $20 at local sporting goods stores.