Obama on Afghanistan, Iraq
Posted:
Updated: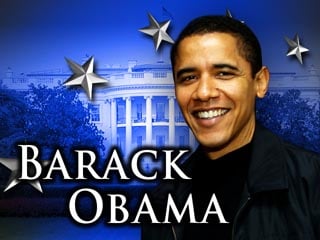 AMMAN, Jordan (AP) - Barack Obama says security in Iraq has
improved, so it's time for the U.S. to shift its focus to Iraq's
political future.
Speaking in Jordan after a visit to Iraq, Obama said the
situation in Afghanistan has grown "perilous and urgent" and
requires immediate action.
Obama describes Afghanistan as the "central front" in the war
on terror.
He reiterated his goal of withdrawing combat troops from Iraq
within 16 months of becoming president. But he said he would
consult with military commanders on such a decision. Obama also
says the top U.S. commander in Iraq prefers to stay flexible and
doesn't want a timetable for withdrawal of combat forces.
A spokesman for Republican candidate John McCain points out that
Obama admits his plan is "at odds" with the wishes of the U.S.
commander in Iraq. The spokesman says that shows Obama's goal is
still "unconditional withdrawal rather than securing the victory
our troops have earned."
Meanwhile, White House press secretary Dana Perino says Obama's
Iraq visit doesn't bother President Bush. She adds that one reason
Iraqi leaders are discussing a U.S. troop withdrawl is that Bush's
troop surge has worked.
(Copyright 2008 by The Associated Press. All Rights Reserved.)