New Financial Plan For Kennewick General Hospital Expansion
Posted:
Updated: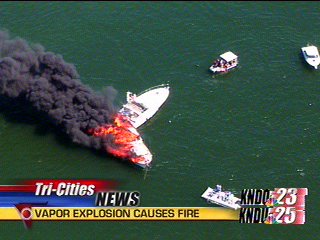 KENNEWICK, Wash.-- A new building for Kennewick General Hospital could mean your taxes will go up, but the popular vote shows otherwise.
"We heard from them that they really felt like we needed to expand the hospital, but they weren't interested in paying more taxes, so we went back and said ok how can we do this," said Glen Marshall, Chief Executive Officer for Kennewick General Hospital.
Soon after the vote against the levy last November, the Community Advisory Council at KGH got to work on ways to raise money. Part of the plan is to sell bonds that will be backed by the federal government.
"This is something that has never been done in the state of Washington, with a public hospital," said Marshall.
Other plans include taking money from the hospital's cash reserves, selling property, and fundraising through the KGH foundation.
"We've very hopeful that they'll be able to do a capital campaign, which means the community will have an opportunity to donate money to the expansion effort," said Marshall.
This expansion will include construction of a new building on the 40 acres of land known as the Southridge Campus. But also changes to the current facility.
"We're looking to leave women's and children services here along with other outpatient services, administrative and support services, so we'll have a very vibrant campus here," said Marshall.
Before this financial plan gets any further the state requires the hospital to file a Certificate of Need. This document was filed by KGH on July 2nd.
Staff at KGH say they're just waiting to hear back from the State Department of Health on their Certificate of Need.
They're hoping to have things ready by the end of the year, so they can start construction.