Starting Your Own Business is a New Trend for Employment
Posted:
Updated: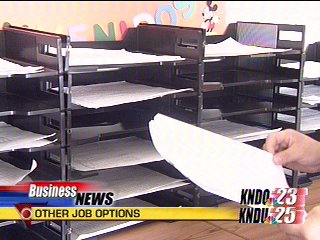 YAKIMA, Wa.- Finding a job right now isn't easy so people are finding other ways to get employed.
"What your seeing in this economy is an interest in starting your own business," said Luz Bazan Gutierrez.
Starting off isn't that easy.
"Our first year we had to get money from family to stay on track with bills and payments," said Rosio Ramirez, an employee at family-owned Ramirez Day Care.
Rosio and her mother run a day care center in Yakima, but even before they opened four a few years ago, they had some trouble.
"We had problems with loans. Some of them didn't want to give us money," said Ramirez.
The community development financial institution says new businesses can survive the slow economy if they are well informed and well prepared.
"A loan, an interest, how much money you will have to pay," said Gutierrez.
This is what is referred to as financial literacy. The financial institution says right now the most efficient way to jump-start your business is using a revolving loan fund.
"People pay us back, we lend it out....people pay us back, we lend it out," said Gutierrez.
Revolving loan funds are more flexible than banks and they're also more lenient with credit scores.
"We look at it as a one-time situation and we see how you've done since then," said Gutierrez.
Getting the loan is only half the battle.
"Small businesses are on survival mode," said Gutierrez.
This means being frugal is almost a requirement the first two years. And knowing what type of businesses are needed in the area can help.
"You always need service," said Gutierrez.
Rosio says this is why her business is surviving the economy.
"If we don't have a place for their kids how are they going to get to work," said Ramirez.
The Hispanic Chamber of Commerce will be holding a workshop Wednesday July 30
th
, 2008 from 6-8:30 p.m. The workshop will go over loans, credit, financial management and everything else you should know before starting your own business.