High fuel prices hurt hydro fleet
Posted:
Updated: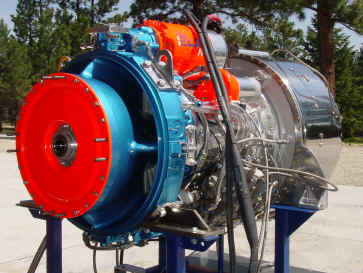 SEATTLE, Wash - When the colorful, sleek, and fast Unlimited Hydroplanes take to the blue waters of Seattle's Lake Washington this weekend, teams are feeling the pinch of the high fuel prices just as the fans on the beaches.

While fans track their own gas millage and budgets, the unlimiteds are doing the same.

"We feed the engine 4.3 gallons of Jet-A fuel a minute," Oh Boy! Oberto crew chief Mike Hanson said. "It takes a fair amount of fuel to power three tons of boat around the 2-mile race course here at the Chevrolet Cup."

That works out to about 10 gallons of fuel per lap of racing.

"Last year our total fuel budget for the race boat was a little over $6,000.," team manager Charlie Grooms said. That's about 350 gallons a race, he continued. "This year at the half way point in the season, with a shortened Detroit Gold Cup race, we have surpassed last years fuel budget."

The Lycoming T-55 engines can run on either jet-a that airlines use or home heating oil.

"It hits us in the pocket just like the fans, driver Steve David said. "We paid $5.00 a gallon at our first race at the end of June. One week later at our second race it had gone up $.75 per gallon." That has a ripple effect on the mostly volunteer team based in Madison, Ind., a small manufacturing and tourist town.

"We have to cut back on the volunteer traveling crew just to make things pencil out," Grooms said.

"We have 15,000 residents of Madison, Ind. who own the Oh Boy! Oberto hydroplane and I feel I am accountable to each of them, but I can't control our fuel intake." David said. "We want to be on the race course as much as possible and that takes fuel," he said. "To go hard and go fast I can't control how much fuel I use -4.3 is 4.3."

"The town is real excited about us leading the national points championship and they know that to go fast and stay on top of the leader board I am going to need fuel," he said. That's why David has encouraged that town's residents to fill up at 76's gas stations with the hopes they might win the contest 'Fill up to win Gas For Life'TM. "I hope the winner comes from Madison, Ind. because I know they will bring the gas card down to the boat shop," David joked.

In the mean time, the team hopes fuel prices stabilize so that further team cuts are not necessary.