City Ponders Ramp Removal
Posted:
Updated: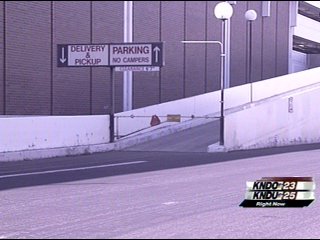 YAKIMA, Wash.--Who's going to pay the bill to remove a parking ramp from the former downtown Yakima Mall? The city or the developer? City officials do not expect to make a decision at the next meeting on august 19th. But businesses near the old mall site are excited about the impact a new hotel could make, ramp or no ramp.
Most of the people surveyed said that both the city and JEM Development should be responsible for removing the ramp. The city pledged to foot the $85,000 bill last week. However, documents discovered a few days ago put that decision on hold. Now the city will go back to the drawing board.
"Is there an obligation on the part of either one of these parties?" asked Assistant City Manager Dave Zabell. "Is it a good policy decision? Is it a good use of public dollars?"
While JEM and the city jockey on the ramp's removal and other issues about construction, nearby businesses are eager to see the hotel up and running.
"I look forward to having that development completed at some point in time in the near future," said YMCA Director Bob Romero. "I think it will benefit the community as a whole."
"I think they really are doing some things that will benefit the downtown," said Roger Wilson, who owns the office building across the street from the site.
The city has brought in outside lawyers familiar with issues like the ones they're dealing with. Zabell hopes to see the ten million dollar hotel project have an effect on downtown Yakima like the Hilton Hotel did when it opened in 2006. He's not alone.
"That really was one of the main things that brought downtown alive again," said Wilson. "I think another hotel there is just gonna be that much more [effective]."
Though nearby businesses are sold on the new hotel, the city has more thinking to do before deciding to go down that road--or ramp.
JEM Development was unavailable for comment for this story.