Security System Scamming Its Customers
Posted:
Updated: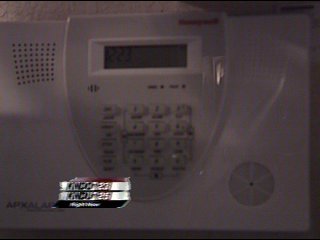 SUNNYSIDE, Wash.--People are always concerned about protecting themselves from burglaries. But a Sunnyside family found out that sometimes the security company is the one to fear. The family bought a home security system from APX Alarms last August. APX installed the system incorrectly and said they would be right back to fix it. The family has not seen anyone from the security company since.
The family's dogs go in and out on their own, but the system was not set up to compensate for that. So far, attempts to get someone to their house to fix the system have not worked. But that has not stopped APX from sending them bills. The family says they want to stop paying the company, but they are afraid to because of the damage it could do to their credit report.
"The only time we ever hear from them is when they threaten to turn is in to collections," said the family's daughter. "We haven't paid for the alarm because they haven't fixed it yet."
The family says they have never signed or seen a contract from APX. But the company claims they are locked in for five years. The systems tend to be sold by college-age adults.
The Better Business Bureau lists complaints about APX on their website. We were unable to speak with either party because they are closed on the weekend.