Several College Presidents Want to Lower Legal Drinking Age
Posted:
Updated: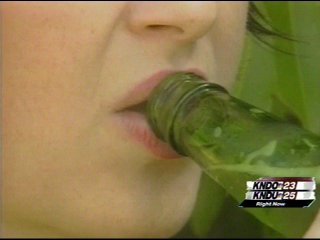 Several presidents from renowned colleges across the country think the drinking age should be lowered from 21 to 18. They want to lower the drinking age because they think it will cut down on binge drinking on college campuses.

These president's from pretty prestigious colleges like Duke, Dartmouth, and Ohio State. KNDU talked to the presidents from Washington State University and University of Washington to see what they think.

One hundred college presidents have signed an amethyst initiative. It's their attempt to get lawmakers to lower the legal drinking age to 18. They say current laws encourage dangerous drinking but so far not one college president in our state has signed this intiative.

"I think that lowering the drinking age down to 18 won't solve the problem, in fact i think it would expedite the problem," said President Mark Emmert, University of Washington.
Emmert says there is no evidence that binge drinking increased when state drinking laws rose from 18 to 21.

"There's issues of young people getting fake ID's and the like to pretend they're 21 instead of 18. If you make the drinking law 18 then you'll have 16 year old pretending that they're 18," said Emmert.

Elson Floyd, President of Washington State University, also does not see reducing the drinking age as a problem solver.

"The real solution is going to require not only the engagement of colleges and universities but high schools and parents and just simply changing the behavior," said Floyd.

Floyd says more and more students are coming to college with drinking experience.

"We have a growing number of students who participate in what's referred to as binge drinking that is having five or more drinks in a single setting," said Floyd.
The intiative was started a year ago by the former president of Middlebury College in Vermont.

Presidents on board will begin the campaign for lowering the drinking age by publishing newspaper ads.