Magill's Restaurant in Pasco Gives Money To Colon Cancer
Posted:
Updated: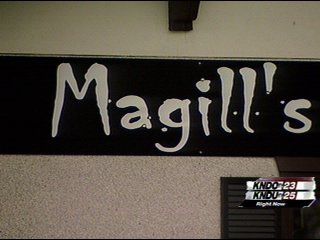 PASCO, Wash.-- Magill's in Pasco opened in March 2008, a big project for brothers Marty and Darren Martin.
By then Marty had been diagnosed with colon cancer for 10 months, but soon his brother was in for a similar shock.
"And six weeks later I went in for an exam, and found that I had a tumor too basically on the same spot as Marty," said Darren Martin, owner of Magill's.
Just two months after the opening Marty lost his battle with cancer.
"Oh, he was my best friend, you know, what do you say, it was extremely tough, for my whole family," said Martin.
A loss that also hit staff who worked by his side since day one.
"It was kind of hard to keep the restaurant up in smiles," said Chelsea Winters, a waitress at Magill's.
Cancer awareness has now become one of many goals for the family. Every Tuesday they will give a portion of their proceeds to the Colon Cancer Alliance.
Many in the community are in support.
"A lot of people need to go in and get checked and hopefully they'll be able to detect it sooner, and more people will survive from it," said Elizabeth Dunn, a woman eating at Magill's.
A type of cancer Darren Martin survived, but says the community needs to be aware of.
"Colon cancer is one of those things that there's not a lot of symptoms," said Martin.
Luckily for this family, many in the community say they'll be making Tuesdays a priority.
"I'll cross that and put it on my calendar, so I don't forget it," said Phyllis Goucher, another woman eating at Magill's.