Traffic Ticket Money Goes Mostly To The State
Posted:
Updated: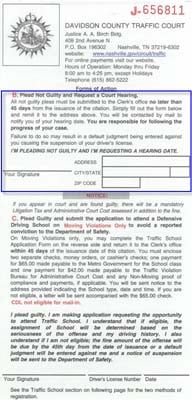 KENNEWICK, Wash.-- Getting a traffic ticket is one of many things to stay away from on the road, but when we can't, it's time to pay up.
The Benton County Court Administrator says most people don't know where their money is going.
"Most of them just accept their fine and probably don't know how it's distributed out," said Jacki Lahtinen, Court Administrator for the Benton County District Court.
The money gets distributed in seven different areas. Topping the list is the local government with 36% percent of the money. Followed by a Public Safety Account with 35% and an Information Systems Account with 13%. Trauma Services with 4% and Auto Theft Prevention with 8% also get a portion.
And getting close to 2% combined are accounts for Brain Injuries and Crime Victims. In dollars this means.
"Every basic traffic infraction which starts at $124, $78 dollars goes to the state and $46 stays with the local government," said Lahtinen.
But some say it should be the other way around.
"I'm surprised that much of it goes to the state," said Shane Scott, a Benton County resident.
State legislators say the fees are constantly changing.
"14 years ago the fine was around $78 so you can see how much it's gone up," said Senator Jerome Delvin, R-8th District.
And it could keep going up, if the legislature decides there's a need.
"Depends on who's out there looking for money and funding," said Delvin.
Some already have suggestions.
"Mental health issues, because there's a lot of people in here that really don't belong here," said Alan Hooper, a Benton County resident.