Neighbor Helps Police Catch Burglars
Posted:
Updated: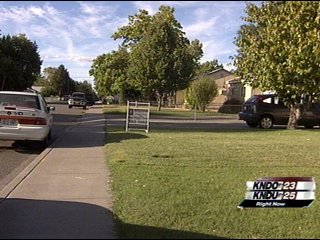 RICHLAND, Wash.--The burglary happened on the 700 block of Winslow Avenue Wednesday (August 27th) afternoon.
It turns out the victim returned home and found her back door had been kicked in.
After police arrived, they were told jewelry, a laptop computer, DVD player and other valuables were missing.
As police searched for clues, one of the victim's neighbors told police he saw a vehicle in front of the house about one hour before the burglary happened.
That neighbor also wrote down the vehicle's license plate thinking it would help.
Richland police couldn't agree more.
"This individual really went that extra mile," says Richland police Captain Mike Cobb. Not only did he see something out of place. He had the presence of mind to note the license number just in case and that's something we encourage anybody to do is keep an eye out for your neighbors. We gotta watch out for each other."
Officers were able to recover all of the stolen property.
Two suspects were involved including an 18-year-old Pasco man who is in jail for Residential Burglary.
Also, a 16-year-old Richland boy was released to his parents.
Captain Cobb mentioned that an officer saw the suspects vehicle acting "suspiciously" in the area of SR-240 and George Washington Way about one hour prior to the burglary.
However, the officer didn't have any reason to stop the truck at the time.