What to do When Your Child Runs Away?
Posted:
Updated: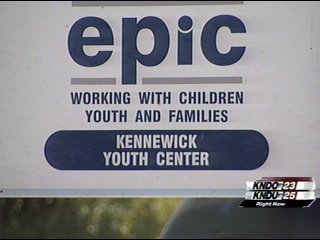 KENNEWICK, Wash.-- Teenage runaways are almost a daily call for police.
"On average I think we work out to about 20 a month," said Sergeant Ken Lattin, with the Kennewick Police Department.
After filing a police report, officers go to the runaway's home to find out more.
"What school do they go to, what friends do they have, who do they hang out with, do they have a myspace account," said Lattin.
Once the information makes it to the state and national database, there's not much parents can do, but wait.
Debra Arteaga knows all about the waiting game. Her 12-year-old daughter has run away from home six times since February.
"This last time I believe it was 9 days or 10, she was gone, until we found her, in Kennewick," said Debra Arteaga.
With no word from her daughter, Debra took matters into her own hands posting flyers, but not knowing where to turn to for help wasn't easy.
"I felt personally I was banging my head against the wall, where do I go, what do I do, who do I talk to?", said Arteaga.
Arteaga says one resource for parents is EPIC. The Enterprise for Progress in the Community is a place for runaways ages 12-to-17 to get food and shelter.
A child can only stay there for five days at most, and the parents are contacted immediately. EPIC works on a case by case basis.
"It's kind of like a time out, cool down period for runaways," said Arteaga.
Arteaga says for some time her daughter was staying at a friend's house, but never heard from the other parent.
A situation police say is illegal.
"So if you have a runaway flopping on your couch, because you decided to be the nice adult and let them just hang out for a while, you're committing a crime," said Lattin.