YPAL Program Helps Keep Kids Off Yakima's Streets
Posted:
Updated: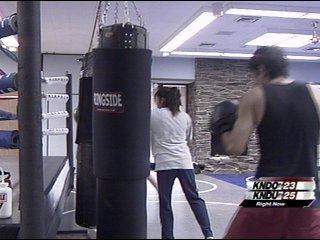 YAKIMA--What's working in Yakima to lower the crime rate? Local police departments are always searching for ways to prevent crime. The Yakima Police Athletic League has found a way to make prevention fun.
Right now YPAL has 250 active members. That number goes up to 500 depending on which programs are available. YPAL is funded through state grants and donations.
One officer says kids just need an opportunity to keep out of trouble.
"Kids provided an opportunity to do something positive will do something positive," Lieutenant Tom Foley said. Foley heads YPAL.
Gilberto Duran's been a part of the youth boxing program since it began four years ago. He has worked his way up from member to volunteer assistant to paid coach.
"This is a long term deal for me," Duran said. "I love boxing. I love what it brings out in everybody else."
Duran thinks being a part of YPAL kept him out of trouble.
"You get surrounded by so much gangs and violence that I mean being here makes a whole lot of difference," he said. "If it wasn't for me being here, I could be in the streets involved in gangs and drugs."
And Duran's story isn't an exception.
Ana Aburto and Esmeralda Rivera are members of PAL Achievers. The program does a lot of different community service. Some members have even traveled as far as Washington, DC for leadership councils. Both girls joined PAL Achievers to get community service hours to graduate high school. They say they are in a different situation than some people they go to school with.
"Most of us didn't have anything to do and like some of us were getting in trouble," Rivera said.

"Usually you're in the street you get into trouble trying to get into gangs and stuff," Aburto said. "We have a rec room and stuff here. You can come and hang out here instead of being on the streets."
Aburto and Esmeralda met their graduation requirements a long time ago, but they are still here.
"You get hours but you also feel like you've done something good for the community," Rivera said.