Spokane pilots embark on transcontinental flight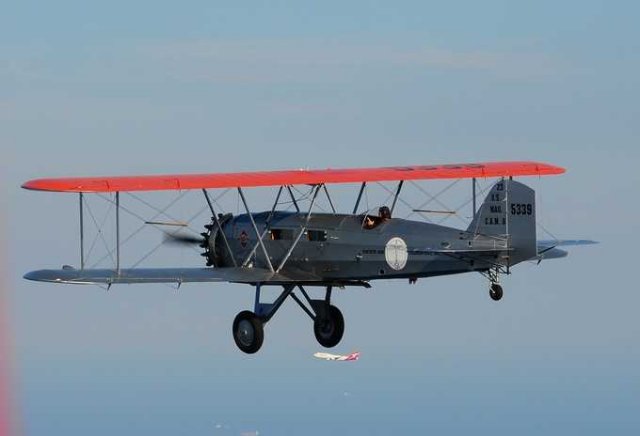 SPOKANE, Wash. - Some Spokane pilots are flying a transcontinental airmail re-enactment, the 90th Anniversary mail run to San Francisco, which will take them across the country from the Pacific Northwest.
The pilots are flying a 1927 Stearman C3B and a 1928 Boeing 40C. Both aircraft were mailplanes in their day and were fully restored in Spokane.
Drawing a lot of attention wherever they go in their vintage airplanes, the planes landed at Republic Field in Long Island Monday night. The planes will start their historic mail run Wednesday. There will be eighteen stops on the five-day trip trip from New York to San Francisco.
Historian and pilot George Perks said, "Everyone who worked there came out. Even air traffic controllers came out of the tours to come out and tour the planes, ask questions. We've received very good treatment. Even when flying over JFK airport during a very busy traffic time we got very good service."
The airplanes are being loaded with U.S. mail and prepared for the trip which starts Wednesday morning. U.S. Post Office officials will be on hand at each of the mail stops across the country to process the mail.
There will be a special celebration later this month at the Spokane International Airport to celebrate these pilots' accomplishments and give people a chance to see their vintage aircraft.