26 Pounds Of Cocaine Seized in Federal Drug Raids in Tri-Cities and Spokane
Posted:
Updated: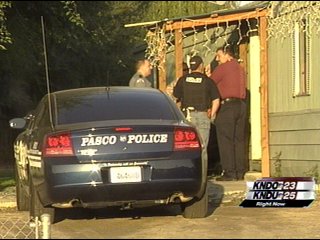 TRI-CITIES, Wash.-- More than a dozen homes in the Tri-Cities and Spokane are part of a federal drug raid on Wednesday, October 1st.
Leaders from the US Attorney's Office say it's part of an 18 month long investigation.
The US Attorney's Office say this came from a 15 count indictment that was given to them from a grand jury, back on September 11th. Now more than a dozen people have been arrested as part of a drug conspiracy operation.
On Wednesday, agencies searched different locations including homes in Pasco, Finley and other parts of Benton county.
"So far we've seized 26 pounds of either cocaine or meth, and in excess of about 100 thousand dollars in cash," said James McDevitt, with the US Attorney's Office, Eastern District of Washington.
"We've also seized several weapons and vehicles, this is an ongoing investigation," said Arnold Moorin, Special Agent in Charge, with DEA.
Out of those arrested, four were from the Tri-Cities, and six from Spokane. Some of them will face federal charges with up to 10 years in prison, and a $4 million fine.
Officers from the Immigration and Customs Enforcement Agency were also involved.
"There were also some individuals arrested that were of illegal status, those folks will either be prosecuted if they have prior criminal records, or they'll be deported," said McDevitt.
McDevitt also said, "This was not an immigration raid, this was strictly a drug operation."
Leaders from the DEA say, they still aren't sure where these drugs originally came from. Police say the drug conspiracy wasn't just working in Washington, but also in Idaho, Montana, and North Dakota.