Second Serious Incident In A Week At Yakima County Jail
Posted:
Updated: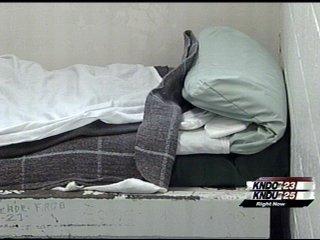 YAKIMA--In the past month and a half there have been two deaths and one stabbing at the Yakima County Jail. The latest death happened Thursday night when 19-year old William Murray hanged himself.
Corrections officers say Murray's death has been very hard on everyone at the jail.
Officers talked to Murray at 9:30 last night and he did not seem depressed, but 25 minutes later they found him hanging by a sheet tied to a metal grate in his cell. Four people live in Murray's housing unit, but he was in a cell by himself.
Inmates who seem suicidal are housed in rooms where they do not have any way to harm themselves, but no one saw Murray's death coming.
"He gave no indication, no signs," Sgt. Gina Danielson said. "He talked to mental health professionals that day, he talked to medical staff, he talked to corrections officers and he gave no indication."

Danielson says staff members are shook up after the suicide and the stabbing earlier this week. The Department of Corrections is not increasing patrols or the number of officers on duty.
Murray was arrested in March. He was being held on charges of first-degree arson and parole violation. Murray is the second inmate to commit suicide at Yakima County Jail this year. Police do not suspect foul play, but an investigation is ongoing.
Police are also still investigating Tuesday's stabbing. The most recent information on the victim, inmate Michael Lee Lewis, is that he is in critical condition at Regional Hospital.