Walking for Joe: The Yakima Man Known for his Love for Coffee
Posted:
Updated: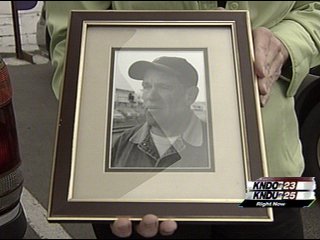 YAKIMA, Wa.- For 7 years everyday Joe Halford came to java heaven to get a cup of coffee. Tomorrow his friends and family are remembering him by doing just that.
"Walking, meeting with people and drinking coffee," said Ruth Ann Halford.
These were Joe's favorite things to do and he did them every day.
"Snow, 100 degree weather, you could count on Joe walking around with his coffee cup," said Victoria Alvarado, who took care of Joe for 5 years.
That is, until he was hit by a car last November. The impact was hard and he didn't survive. But a year later his sister and close friends are organizing the walk for Joe to remember who he was and what he did.
"You would see Joe walking around town with his coffee mug and his hat around town making his pit stops for his coffee," said Alvarado.
People doing the walk tomorrow will do just this. Like Joe, the walkers will go do a five-mile route, stopping by Starbucks and java heaven where he met many people over the years.
"There were people he really loved and people that really loved him," said Halford.
And that's clear by this year's registration. So far a little over 123 people have registered to walk. But Joe's sister is still expecting even more people to show up.
"he really made a difference in the world in a way that people with money and power don't and it was incredible to watch," said Halford.
This is one reason so many people have been supporting the walk. Another reason is it benefits the association for living community. Joe was developmentally disabled but his friends say it never held him back.
"Very, very loveable guy even though he'd walk down the street raising his arms he wasn't mad, that was Joe," said Alvarado.
And tomorrow, that's who they're remembering. Registration begins at 8 a.m. at Eisenhower High School And the walk begins at 9 a.m.