Some Parents Letting Children Drink in the Tri-Cities
Posted:
Updated: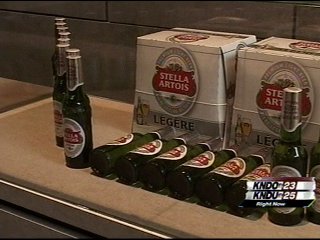 KENNEWICK, Wash.-- It's been more than four years since teenager Roc Jackson died of alcohol poisoning while drinking under the supervision of friends' parents in Kennewick. Although we haven't had anything as tragic recently, some parents are still letting their children drink.
More than 30% of 10th graders in Benton and Franklin Counties have had more than a sip of alcohol according to the Healthy Youth Survey. Peggy Haecker, Executive Director of the Benton- Franklin Substance Abuse Coalition, says that number is on the rise. "We're seeing more people get treatment. I get the phone calls from parents calling in about their kids who are drinking. What do I do now? How do I get help? Where do I find help?" However, not all parents are against drinking.
Sergeant Ken Lattin says Kennewick police officers often break up parties where the parents know what's going on. Sgt. Lattin says, "There is a substantial number [of parties] where they're either there and condoning it or they've left their teenager at home. They may be out of town but they've left them unattended."
Some parents feel their children are going to drink anyway. So, they might as well be around when their kid is drinking and hopefully that will make them more responsible. But Haecker says, "That may be true when they're home, but eventually they're going to grow up and you're not going to have them at home."