El Mirador Opens Another Location in Terrace Heights
Posted:
Updated: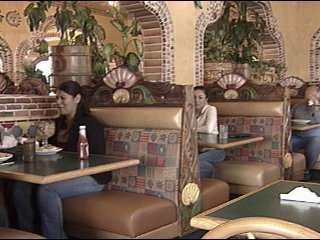 YAKIMA, Wa.- The economy has some people tightening their wallets but that's not stopping everyone from treating themselves to a good meal.
"Excellent customer service, quick, friendly, always good food, always know what to expect when we come here," said Walter Fridley, a frequent customer.
These are some reasons why so many people come to El Mirador, and now, the owners are opening a new location on Yakima Avenue across the street from Walmart.
They're hoping the location will draw in new customers.
"The hotels, Walmart, Terrace Heights, we're right in the middle of town and I think we can make it right here," said Abraham Brambila.
The new location is twice as big as the one on Walnut Avenue. On any given day El Mirador gets around 80 customers that stop by for lunch.
"Their prices are great, their lunch menu they always have a special," said Kendra Fridley, a frequent customer.
The lunch specials usually run around $5 a meal, which brings in over $400 a day some times. The owner is confident they'll do well.
"People keep coming and coming and coming we are busy," said Brambila.
The new location will have a different ambiance. There will be a tortilla stand, a larger bar and view of the greenway. Brambila hopes business picks up fast. He is expecting to make even.
"If we have enough to pay bills, we're happy," said Brambila.
The restaurant is in its last phase of inspection and is expected to open Wednesday.