Ybarra and Johnson Square-off for a Spot as State Rep
Posted:
Updated: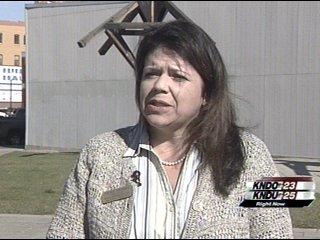 YAKIMA, Wash-- It's decision 2008, who you vote for is up to you, but what's certain is that the candidates for State Representative District 14 Position 1 bring experience.
Recently, both Vickie Ybarra and Norm Johnson have been busy serving the Yakima community. Johnson as a city council member and Vickie Ybarra as a nurse and director at the Yakima Farm Workers Clinic.
Both have been involved with education. Ybarra held a position with the Yakima School District Board of Directors for four years. On the other side Johnson was a teacher, counselor and principal.
"If we don't hold our children accountable then we're going to lose a whole generation and that would be sad," said Johnson.
He wants to expand upon the work started by Charles Ross. A sentiment echoed by Ybarra.
"Public safety and gang prevention and youth violence is a really important area that affects the Yakima Valley disproportionately. We saw the good work don by Rep. Ross on the gang bill," said Ybarra.
Ybarra hopes to fund the bill and add extra provisions. Johnson feels balancing the budget should be high on the priority list, looking at government first.
"We're going to have to go department by department and hopefully we can balance the budget. And I know I'm personally opposed to balancing it on the backs of the tax payers, I think we have to look within ourselves," said Johnson.
Ybarra is putting up a fight for a position that's been held by Republicans for years.
"We knew it was going to be an uphill battle from the beginning," said Ybarra.