Resources to Help Teenage Mothers Succeed
Posted:
Updated: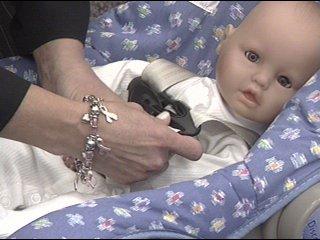 YAKIMA, Wash-- You're young pregnant and not sure what to do. What's working in Yakima to help teen mom's be successful? Yakima Valley Memorial hospital has the answer - education.
"I think a lot of them come in with a lot of fear and we always reassure them that by the time they take the classes and go through our program, knowledge is power," said Lori Gibbons, Child Birth Education coordinator, Yakima Valley Memorial Community Education.
Moms and dads face many challenges, but the climb for teenagers is often uphill. At Community Education they give young parents the skills to make the hike. Classes are Saturdays from 9:00 to 5:00.
Moms must be 19 and under to join. There's a childbirth program which costs $63 and covers three classes and as a bonus includes a free carseat. If you qualify medical coupons are taken to cover the class.
Handling a crying baby, swaddaling a baby, diapering a baby, and taking the babies temp are all things taught during the class. Mothers are encouraged to bring partners, family, or friends with them. All in an effort to build a healthy support group for the mother and child. The goal is to teach young mothers what to expect come delivery day and how to be prepared to take their little one home.
There's also a free support group. "I'm young and I'm pregnant, but I really want to go places with my life and so how do I achieve that," said Mary McCracken, Young and Pregnant program coordinator.
Funding for this free support group comes from a March of Dimes Grant. Coordinators tell me it's highly successful and almost contagious, teen moms seeing other teen moms finish school and accomplish great things.
"That really drives a lot of energy and gives a teen mom a lot of energy and gives a teen mom a lot of energy to continue on and to say, I can do this with my life," said McCracken.
For more information about Community Education programs call: 388-6440 or 575-8484