Kennewick Police Give Parents Advice On How to Tell If Your Child Is Involved in a Gang
Posted:
Updated: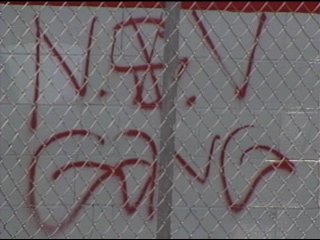 KENNEWICK, Wash.-- The high number of gang graffiti crimes in Kennewick is a source of concern for police.
"A lot of times when graffiti increases we see that also criminal gang crime increases," said Officer Tony Valdez, with the Kennewick Police Department.
Police say getting the word out to parents is the key.
"So that they will understand or know that their son or daughter is dabbling in this gang stuff, and they can put a stop or help put a stop to it," said Valdez.
Police say some tell tale signs your child could be involved in gang activity include: what they're wearing, who they're hanging out with, room decorations, Not telling the truth, and slacking on school work.
Police say the most common gang colors are red and blue, and yellow and black are also popular. It's all information that can be useful for parents to get to the root of the problem.
"If it really is you know gang related or if it's just a fad they're going through," said Valdez.
The Kennewick School District is trying to educate parents about teens and gangs. But last month during a meeting at Park Middle School the turn out wasn't too successful.
"I thought it was great but we need parents out here at this," said Vicky Hicks, a parent.
"I would have loved to have had a lot more, because the community is what's going to help take care of this issue and parent involvement," said Nathan Gregory, Assistant Principal at Park Middle School.
The Kennewick School District says they hope parent involvement increases in the future.
"Next time they hear about one of our parent awareness nights, that they will say yeah, let's attend, let's go hear what they have to say," said Lorraine Cooper, Spokeswoman for the Kennewick School District.