More Teachers are Retiring and Fewer Students Want to be Teachers
Posted:
Updated: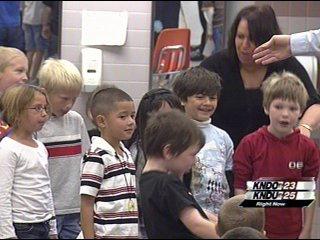 It's a growing trend, more teachers are retiring and fewer college students are going into the education field. Some teachers say while the requirements for becoming a teacher keep increasing, there aren't enough incentives.

This is affecting schools across America. As baby boomers approach retirement age, there are not enough teachers to fill their places. Colleges, like WSU, are trying their best to recruit high school students. They held a conference Friday, at WSU Tri-Cities.

Major areas in desperate need of teachers include science, math, vocational, special education, and bilingual education.

"I get probably one or two calls a week from personnel directors who are asking the question where do i find up-incoming math and science teachers," said Larry Gregory, Field Specialist at WSU Tri-Cities/Pullman.

Many teachers, who've been in this profession for years, say the amount of retiring teachers is increasing more than ever.

"At the beginning of the year we looked back five years and we've replaced 52 teachers at Kamiakin," said Heidi Wilson, Kamiakin Marketing Teacher.

Wilson says there's just not enough students who want to be teachers.

"They've raised the expectations for teachers to a five year program and the beginning pay. We've heard through the grapevine that the pay is bad and they want to start higher than what they've heard," said Wilson.
On top of rising expectations baby boomers are retiring.

"Predominetly the reason this happens to be that you have the older generations. I had plan one, which means by the retirement plan I was able to retire at 30 years," said Gregory.
Many teachers say their profession needs more prestige. Worldwide, countries like Japan and Germany consider teaching to be a leading profession and they are paid more.