Yakima Based Web Sites Shows Layaway Making a Comeback
Posted:
Updated: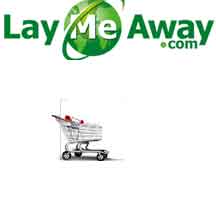 YAKIMA, Wash-- With the holiday season fast approaching who wants to put more money on high interest credit cards? Well you don't have to, layaway is making a comeback.
Yakima based company, laymeaway.com has seen quite a boost in business over the last few months.
"And really for Americans to grasp the concept of layaway again, it was something my parents did and as kids they bought everything from baseball cars to suitcases," said Josh Borden, company vice president.
With one million hits to the Web site each month and about 40 orders per day. Purchasing via layaway is clearly in demand, perhaps fueled by our current economy.
"I think it's boosted layaway, but layaway has always been a need that people wanted," said Tony White, company president.
The process is simple, you make payments toward items and once you've put enough money towards the purchase its shipped to you from one of the many companies that laymeaway.com works with, basically a payment plan without the interest.
"Its designed for people who "A" have credit cards and don't want to use them and can wait for a period of time to pay for a product or "B" people who have no credit at all," said White.
The site works with 11,000 merchants from Best Buy to Wal-Mart. If you can't find what you want on the site they take custom orders. Electronics are the most popular purchases lately.
"There's an electronics boom, there's a bunch of gadget freaks out there," said Borden.
Gadgets aren't everything...you can also find furniture, clothing, even tools.
Eventually they hope to open a store where customers can access computers and place layaway orders with help but, until then check out the site www.laymeaway.com.