Norm Johnson Prepares for New Position of State Legislator
Posted:
Updated: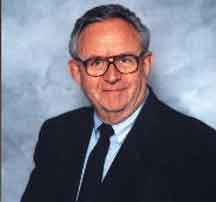 YAKIMA--In the state representative race in the 14th district, position one, Norm Johnson leads Vickie Ybarra with 53 percent of the votes. The seat opened up when Mary Skinner announced she would not run again.
KNDO got the chance to talk to Norm Johnson, as well as a few voters. We found out what expectations the voters and Johnson have of his new title.
Johnson says state government will be a whole new ballgame for him. He is excited, but nervous for what the next two years will bring.
Johnson said he had some questions when he woke up this morning.
"What have I gotten myself into?" Johnson asked. "Can I do the job that people expect me to do? I'm going to work hard to live up to their expectations."
He does know what he wants to tackle when the legislative session starts in January.

"We've got a huge budget deficit that we're going to have to address. It's my intention of not addressing it on the backs of our folks."
Joseph Carter of Yakima appreciates that.

"Our property values are good but the taxes in place with them, it doesn't compute," Carter said. "I don't want to see the richer man getting richer and the poorer man getting poorer."
Eugenia Haulk supported Democrat Vickie Ybarra. She is not sure Johnson can do what she wants from her representative.
"I was kind of disappointed about it," Haulk said. "I really wanted her to win."
She was more accepting when about one of Johnson's top concerns: affordable health care.
"I want to protect our hospitals and I also want to protect our doctors," Johnson said. "I want to see that insurance becomes available at a reasonable rate for people."
"That's an okay thing," Haulk said. "Especially for children, because a lot of children in Yakima don't have coverage."
Joseph Carter will support Johnson as long as he keeps his word.
"If he got into office and did two things that he campaigned [on]," Carter said. "If he stood behind [his campaign promises] no matter what."
Everyone we talked to today, whether they voted for Johnson or not, said they were willing to give him the benefit of the doubt.