Yakima Doctors are Working on Preventing Dental Disease
Posted:
Updated: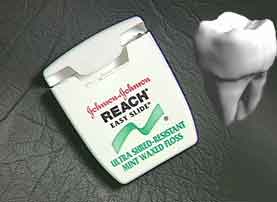 YAKIMA, Wash.- Doctors at Central Washington Family Medicine are taking an active approach to reducing Dental Disease in the area. When kids come in for check ups, they give them bags with a toothbrush and floss.
"The news that Dental Disease was an infectious disease caused by bacteria was news to many doctors and certainly is news to most parents," said Dr. Russell Meier, a physician at Central Washington Family Medicine.
Which is why doctors in Yakima are trying to inform parents about the disease and prevent kids from getting it earlier on.
"I had work done before she was born because my dentist told me it goes through the blood and will go to the baby and it affects the baby's teeth when they're born," said Kimberly Pepper, a mother of five.
Fourty five percent of preschoolers have some kind of tooth decay. The bacteria found in Dental Disease is hereditary, so most mothers pass on their bacteria and teeth conditions to their children.
"Baby teeth didn't really matter that much when we were younger," said Dr. Meier.
But now baby teeth are indicators of family genes and eating habits. And doctors say a pregnant woman's eating habits are just as important as their child's.
"High fiber, low sweet foods are good for bodies good for teeth," said Dr. Meier.
And cleaning is also key. Doctors are beginning to check baby teeth at checkups and make sure parents are cleaning and brushing their children's teeth the day the teeth start growing in.
"They have cracks in their teeth...so we're really working on that," said Pepper.
Kimberly Pepper passed on her Dental Disease to one of her children but now she's preventing her youngest one from getting it too.
"Cleaning [teeth], not taking the bottle or breast too long, cleaning teeth between feeding, not eating anything too sticky," said Dr. Meier.
For more information about Dental Disease and Prevention, you can talk to your family doctor.