Families in Lower Valley Fear Gang Retaliation
Posted:
Updated: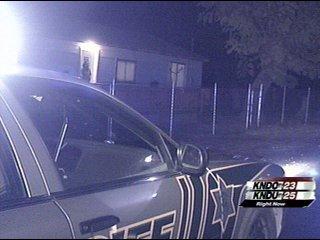 YAKIMA, Wash.- Twice in 24 hours there were fights and shootings on East First Street.
"When you go to sleep at night you hear gun shots and growing up you just get used to it," said Angelina Ortiz.
Angelina Ortiz has lived in Toppenish for 25 years. Friends and neighbors she grew up with are now in gangs. People like Angelina may be used to seeing gangs, but it doesn't mean they want to talk about it.
"You don't do something that's going to get you in trouble," said Chris Gasseling, who lives in Wapato.
"I think a lot of people are scared to talk," said Lydia Howard, who lives in Wapato.
Wapato families say Track Road is notorious for its gang activity, but neighbors are scared to speak up. Saying something could mean risking their own safety.
"You don't want nothing happening to yourself, your family, your kids," said Ortiz.
"They're always strapped, they've always got something on them," said Howard.
And even if they don't, gang retaliation is something people don't want to test.
"I don't want no gang members after me, you keep your mouth shut and just go on with your day," said Gasseling.
"If it's gang related and somebody talks, something going to go on," said Howard.
I asked one neighbor what they think should be done.
"Somebody needs to speak up," said Howard.
But finding somebody isn't an easy task.