Men's Hoops: Gonzaga, WSU, and UW All Win
Posted:
Updated: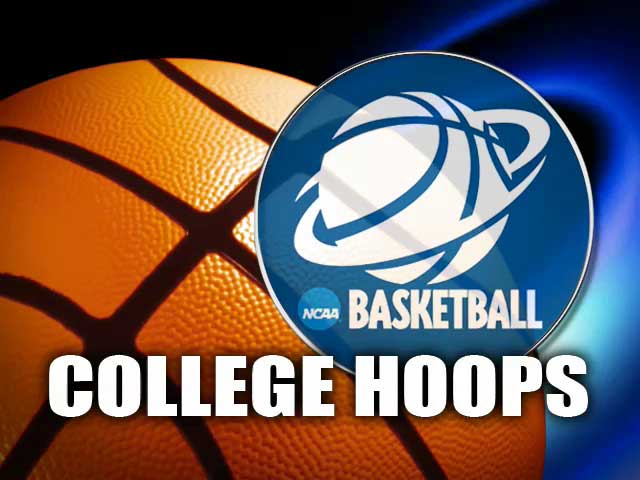 GONZAGA MEN'S BASKETBALL
No. 9 Gonzaga 80, Idaho 46

SPOKANE, Wash. (AP) - Micah Downs scored 18 points and Austin
Daye added 16 as No. 9 Gonzaga beat Idaho 80-46 last night in
Spokane for its ninth consecutive win over the Vandals.
Josh Heytvelt added 15 points for the Zags (2-0), who scored the
first 17 points of the game. Steven Gray came off the bench to get
11 points for Gonzaga, which led 47-11 at halftime.
Mac Hopson led Idaho (1-2) with 19 points, while Kashif Watson
added 12. The Vandals shot 29.8 percent in the game, committed 20
turnovers and were outrebounded 47-27.

WSU MEN'S BASKETBALL
Washington State 55, Fairleigh Dickinson 33

PULLMAN, Wash. (AP) - The Washington State Cougars got 10 points
from Nikola Koprivica and nine from freshman Klay Thompson in
beating Fairleigh Dickinson 55-33 last night in Pullman to improve
their record to 2-0.
Coach Tony Bennett played five freshmen.
Sean Baptiste scored 10 points and grabbed nine rebounds for
Fairleigh Dickinson (0-2).
Washington State struggled offensively in the first half,
shooting only 39 percent, but the Cougars' stingy defense made the
difference, surrendering only 15 points.
Washington State got its offense on track in the second half,
shooting 44 percent, while allowing the Knights only 18 points.
Aron Baynes and Caleb Forrest each added eight points for
Washington State. Baynes also had eight rebounds.

UW MEN'S BASKETBALL
Washington 78, Cleveland St. 63

SEATTLE (AP) - After being upset at University of Portland in
their season opener Saturday night, the Washington Huskies beat
Cleveland State 78-63 in their home opener last night.
Senior forward Jon Brockman had 23 points and 13 rebounds for
the Huskies (1-1).
Quincy Pondexter added 15 points for Washington (1-1). Pondexter
didn't score in the Portland game.
Norris Cole scored 20 points for Cleveland State (1-1), which
missed 18 of its first 21 shots and fell behind by 24 points late
in the first half.
(Copyright 2008 by The Associated Press. All Rights Reserved.)