Pictures Released of the Escaped Convict from Yakima
Posted:
Updated: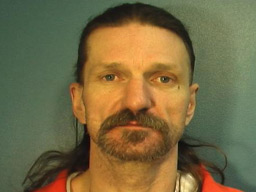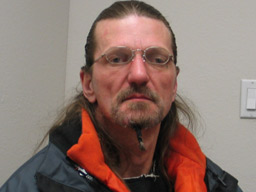 YAKIMA, Wash - On Wednesday, November 19, 2008 at around 10:25 AM inmate Eddie Ray Hall, escaped from the Yakima County Pacific Avenue Correction Center.
Hall was working in the jail warehouse with one Corrections Officer, 2 Clerical Staff, and 5 other inmates. They were all loading the commissary into a department van for delivery to the main jail. Hall ran to the main gate, climbed over the fence, ran north across Pacific Avenue and then west to Fair Avenue.
Yakima Police Department, local law enforcement, Washington State Department of Corrections, and their Fugitive Task Force are all working to find Hall.
He is 5'11", 185 pounds, with brown hair, blue eyes. Hall has a goatee, and glasses. He also has a tattoo of an Indian Chief on his back. Hall was last seen wearing a green shirt, grey sweatshirt, blue jeans, and brown boots.
Hall was a supervised inmate worker, working in the Commissary Department. His previous criminal convictions and behavior while incarcerated deemed him eligible to work with an officer present, similarly to the inmates that work outside, cleaning up the streets everyday.
He was being held by Washington State Department of Corrections on an Offender Accountability Act violation. His original charge was Possession of Drugs.
He was scheduled to be released on 1/14/09. Up until his escape, Hall had not been a management problem for Yakima County Department of Corrections.
Please contact the Yakima Police Department if you have any information on Eddie Ray Hall's whereabouts.