Group Looking To Build A Shelter For Homeless Teens In The Tri-Cities
Posted:
Updated: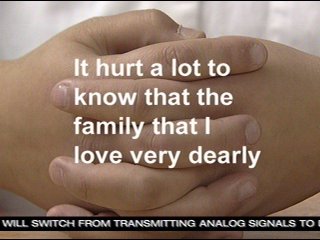 KENNEWICK, Wash. - The National Gay and Lesbian Task Force reports 40 percent of youth who are homeless in the United States are gay, lesbian, bi-sexual or transgender.
Leaders in the Tri-Cities are working to create a shelter for all teens who are homeless and have nowhere else to turn.
It would be called My Friends Place.
A 18-year-old girl, who did not want to be identified said she does not like to be called homeless.
She is currently staying with friends, but got kicked out of her house a few months ago.
Her life has not been easy.
She is a lesbian and her father does not accept her sexual orientation.
She said she had to leave the house because the violence towards her continued to escalate.
She said, "He dragged me to the room, threw me on the bed, hitting my legs, I was screaming at him to please stop, but he just keep hitting me harder ... It hurt a lot to know the family I loved so much could just throw me out without a second thought."
Another homeless teen Jon Henton said, "People don't understand what it's like to have nothing expect for the clothes on your back."
Throughout his teenage life Jon has struggled to find places to live. Right now he's staying with friends and trying to get an apartment.
Darrly Morrison is a teacher at Riverside and said stories about homeless teens are not unusually.
Morrison said, "I'm angry our system or our area doesn't have anything for these kids... They come in everyday wanting to learn and struggle with a place to live every evening .... This is much bigger than what the community wants to believe it is."
Henton said, "There are a lot of teens that could use help."
There is currently a project in the works called "My Friends Place." It would house homeless teens and provide them with a place to live.
Now they are waiting to see if they will receive grant money from the state.
They have a few areas picked out and have started fundraising for the shelter.