KNDO's Coats For Kids Drive Continues
Posted:
Updated: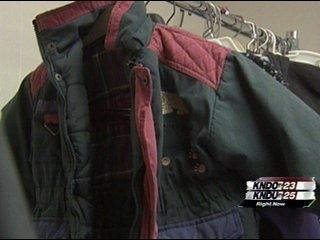 YAKIMA--KNDO's Coats for Kids drive continues. Even though winter is not here yet, families are preparing for cold temperatures.
Even a slumping economy cannot slow down the Coats for Kids drive.
"We see a lot of people that know exactly where our dropoff box is," Julie Grieb, Central Valley Bank, said. "They come in and drop their coats off every year."
"People start noticing the barrels," Lisa Sargent said. "They know it's time to donate their coats."
There are dropoff boxes at Central Valley Banks and Papa Murphy's stores all over the Yakima Valley. Lisa Sargent works the Salvation Army. She said thanks to more volunteer help this year, the donated coats are cleaned and quickly out the door.

"We're able to make the turnaround a lot quicker," Sargent said. "It's cold, and these kids need these coats now."
Donating your coats is more important than ever.
"Because of the way the economy is these days, we ned all the help we can get," David Hatcher said.
Hatcher has a seasonal job, so he is not working now. But, that is not stopping his son Daniel from growing up.
"I think this is the second time we've been here," Hatcher said. "He gets big, he outgrows stuff quick. Kids need that stuff, and every couple months we're [at the Salvation Army.]"
Daniel's just one of many kids in need, so Sargent's asking everyone in the community to pitch in.
"Shop in your closet, pull out those old coats," Sargent said. "Give them to us so that we can then pass them on to somebody who needs this year."
The coats might not fit in a few months, but the gift will not be forgotten anytime soon.
"It's a blessing to be able to come to a place like this get some help that we need."