Wineries Open Their Doors Thanksgiving Weekend for Special Event
Posted:
Updated: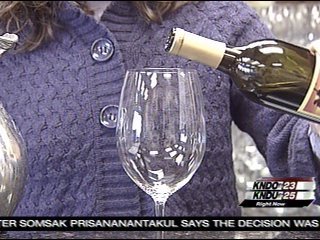 Once the turkey has been served and the last piece of pumpkin pie is finished, the wineries of Wine Yakima Valley invite residents to spend part their holiday weekend with them.
The group is hosting its annual event, "Thanksgiving in Wine Country," to introduce new wines along with food across wine country. Wineries from Yakima to Benton City will be opening their doors Friday.
Katherine Goodson is the general manager of Kana Wineries in Yakima, they will be catering from Tony's restaurant for the event. She says visitors will enjoy a nice change from the traditional thanksgiving meal.
"I think they can look forward to not seeing any turkey or any dressing or cranberries," says Goodson. "What we are doing is pairing with our foods that are made by a restaurant or by a caterer, or themselves."
Many of the wineries will be offering special items only available this weekend. David Lowe owns Wineglass Cellars in Zillah with his wife, Linda, they will be showcasing their new wine "Two Generations," which was a joint project between Lowe and his son at that winery. He say the weekend is a great activity for anyone who has had their fill of family time.
"Thanksgiving is a family oriented affair, it's a dinner where you all sit around and play games and talk and watch TV," says Lowe. "But what do you do when you are tired of the family? Go sample some wine, that way it lightens the atmosphere."
"Thanksgiving in Wine Country" runs through Sunday.