Are Gift Cards a Safe Investment?
Posted:
Updated: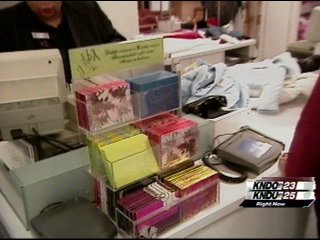 KENNEWICK, Wash-- Our KNDU newsroom got an e-mail listing stores you might want to think twice about before buying a gift card from. At the top of the list: Circuit City, who has recently filed for bankruptcy. But shoppers, have no fears--at least not right now.
If you have a gift card to Circuit City, it is still good. Some consumers say there are good bargains to be found.
And if you're worried about a retailer filing bankruptcy, or feel you're simply throwing away your cash in the form of a gift card, the Columbia Center Mall offers a solution: a gift card to the whole mall.
"It's a gift card that's good anywhere in the world that Visa debit is accepted, so you can use it at all of our retailers in the mall but you can also use it at retailers outside the mall," says Kim Harvey, director of mall marketing.


Which can mean good things for you. We spoke with shoppers who say there's simply not enough money for gifts, groceries, and gas. Harvey says the mall gift certificate will be able to help you out with that struggle.
Keep in mind, billions are invested each year into gift cards. One analyst predicts the number of cards purchased will likely decrease by more than 10%. Some say it's a sign consumers simply don't have as much faith in their retailers.