Wash. teen charged in fatal shooting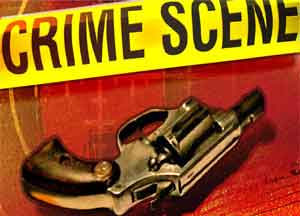 Associated Press - December 13, 2008 3:15 PM ET
TACOMA, Wash. (AP) - In what Tacoma police are calling a retaliation shooting, Pierce County prosecutors have charged a 17-year-old boy with shooting another teenager to death last month.
Marsele Kenith Henderson pleaded not guilty to one count of first-degree murder and one count of unlawfully possesing a gun at his arraignment Friday in Superior Court.
Judge Rosanne Buckner ordered Henderson jailed in lieu of $1 million bail at the request of deputy prosecutor Ed Murphy.
Henderson is suspected of gunning down 18-year-old Victor Schwenke outside a house early Nov. 16 in Tacoma.
The News Tribune says authorities believe Henderson might have gone to the house looking to avenge the death of a friend who was shot and killed a few hours before.
In a declaration for probable cause filed Friday, Deputy prosecutor Jerry Costello wrote the victim in the earlier shooting, Phillip Gerrode Oquendo, and Henderson were close friends and members of the same street gang.
Oquendo was shot outside a "sweet 16" party at the South Park Community Center. Police arrested a 16-year-old boy in connection with Oquendo's shooting, but prosecutors declined to file charges against the teen.
Information from: The News Tribune, http://www.thenewstribune.com
Copyright 2008 The Associated Press. All rights reserved. This material may not be published, broadcast, rewritten or redistributed.