Jail put in lock-down status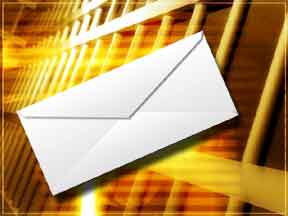 SPOKANE, Wash. - Examination of the envelope connected to an emergency lock-down at the Spokane County Jail Friday afternoon revealed no hazardous substance. In fact, there was no substance detected in the envelope at all.
The employee who became physically ill during her processing of the mail was examined at a local hospital and released.
Investigative Captain Jim Goodwin said the suspect mail was examined by both the Spokane Fire Department's Hazardous Materials Team and by U.S. Postal Service experts, and that nothing out of the ordinary was detected.
Investigation into the matter will continue, but routine operations at the jail have resumed.
---
Initial Coverage:
The Spokane County Jail was placed into lock-down status after an unknown substance was discovered inside a letter about 3:30 p.m. Friday.
According to jail sources, a female employee was opening inmate mail about 3 p.m. when she discovered a powder substance that caused her to begin feeling physically ill.
The employee was taken to a downtown hospital for evaluation and the jail was placed into lock-down.
Hazardous materials crews were summoned and removed the envelope and substance from the area where it was discovered. They are currently assessing the powder to determine if it is indeed hazardous.
There is no report at this time regarding the employee who was taken to the hospital, and it appears she was the only member of the jail staff that was affected.