Yakima City Council Presents Challenges
Posted:
Updated: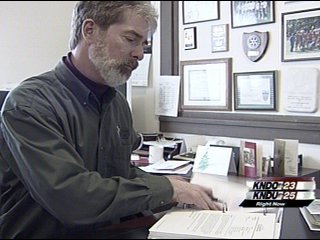 YAKIMA--Yakima City Council will be selecting a new member in the near future. But, can the six candidates handle the time demands of the position? It might not seem like there's much to being on city council at first glance, but council members say it's a struggle to keep it from becoming their full time job.
Micah Cawley is going into his third year as a city counselor. He says there's a lot more to his job than it may appear.
"[I'm] communicating with community leaders and community members, getting back to citizens about complaints," Cawley said. "Communicating with your colleagues."
He said council normally takes 10 to 20 hours per week. During budget times it can be even more. Councilman Neil McClure tries to avoid spending too much time on what's supposed to be a part-time responsibility.
"If you give it too many hours you're not doing policy issues, you're doing management issues," McClure said. "I'm a real strong believer that council's job is to be a director of policy, not a manager."
Council members have to do their homework on the issues.
"There's a lot of reading," Cawley said. "You get a lot of information in your packet, you really gotta bone up on that, study the issues, and make sure that you have the information you need to go make an educated vote."
It's a task you have to be passionate about. Being on council can take up all your time if you let it.
"I find myself doing my real job a lot of times thinking about city council stuff," McClure said.
McClure used to avoid calendars, but since he joined council five years ago, he can't live without one.
"If my life was so busy that I needed a calendar, it was too complicated," McClure said. "Now, I purely live by a calendar. There are so many things I have to do that if it's not written down, it doesn't exist."
An unprecedented task ahead of the council tomorrow morning. They will be interviewing the six finalists to fill the seat Norm Johnson vacated last week.