Dave Villwock/Budweiser Record Run
Montana engine repair facility sets sights on new boat racing challenge
Posted:
Updated: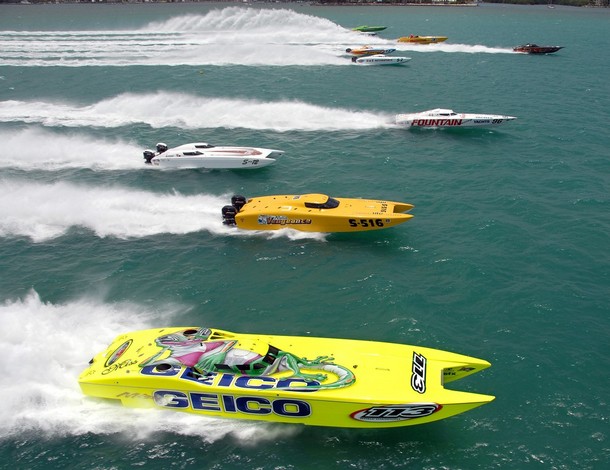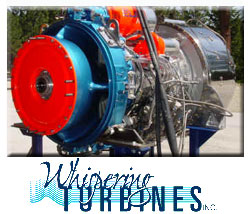 Speed Record Run with WTI serviced engines
By Owen Blauman
Tracy Bratvold, owner of Whispering Turbines, Inc. (WTI) has spent over thirty years in the sport of unlimited hydroplane racing. He began his professional racing career in the '70s with Miss Van's PX --a shovel nosed boat. Later he was a crewmember on the U-95 turbine race team, Circus Circus, and engine guru for several of the Miss Budweiser's including the griffin powered hull and U-8 Mr. Pringle's and TIDE. For the past several years he has prepared the turbine motors for the U-16 Miss Elam from his aviation turbine repair facility on the hillside outside of Hamilton, Mont.
Nearly four decades of racing, his teams have won numerous accolades, races, American Power Boat Association (APBA) Gold Cup, and several national championships.
But as '09 begins, Bratvold and his three person staff are preparing for a new boat racing challenge. They are preparing motors for a record assault on the Union Internationale Motonautique (UIM) sanctioned mile and kilo world record for a propeller driven boat.
Dave Villwock in the Miss Budweiser at 220.550 mph holds the current "Kilo"record on Feb. 3, 2004, and the "flying mile" is held by Russ Wicks at 205.494 mph recorded in mid-2000 in the Miss Freei.
"There have been many rewarding records over the years but we have never had the opportunity to prepare engines for such a prestigious run," Bratvold said. "I sure hope it doesn't take as long as it did to win my first Gold Cup," he joked. Bratvold won his first Gold Cup in 2007.
The Miss GEICO, a 50-foot Mystic boat, driven by Marc Granet and throttled Scott Begovich is powered by twin Lycoming T-55's. "They have quite the arsenal of motors," Bratvold said. In addition to the T-55 L7C the team have three T-55 L11D's and six T-53 L703 racing motors.
Like WTI, the Miss GEICO's trophy case is full, displaying championship cups for the Super Boat International World Champion's, the Pacific Offshore Powerboat Racing Association World Champion's, the Offshore Performance Association World Champion's and the Offshore Super Series World Champion's.
In addition to Bratvold, several other people familiar with speed are consulting on the project. Erick Ellstrom and Five Axis are building the super fast propellers. And in a strange twist, current record holder Dave Villwock is a consultant for the AMF Offshore owner John Haggin who has his site on breaking Villwock's own record. Haggin's Miss GEICO team is the premier and fastest-performing offshore powerboat racing team.
Bratvold met Haggin and the Geico Racing Team a couple years ago at the Gold Cup and they liked what they saw. Bratvold and WTI have installed several turbine motors in personal offshore boats that participate in social events called "Poker Runs" and are known for their attention to details and the years participating in unlimited hydroplane races.
"We will see how it unfolds," Bratvold said. After studying several lakes
and other body of waters around the United States a run is tentatively set to take place on Lake Coeur d'Alene, Idaho.
Whispering Turbines Inc.-- A Domestic Repair Station specializing in gas turbine engines. Their staff builds engines used in helicopters, unlimited hydroplanes, off-shore race boats and pleasure boats. Celebrating their 20th year in business, Whispering Turbines, Inc. produces some of the best performing gas turbines in the marine turbine industry. For additional information, go to www.whisperingturbines.com
GEICO (Government Employees Insurance Company) is the third-largest private passenger auto insurer in the United States based on the latest 12 months written premium. It provides auto insurance coverage for nearly 8.5 million policyholders and insures more than 14.4 million vehicles.
In addition to auto insurance, GEICO offers customers insurance products for their motorcycles, all-terrain vehicles (ATV's), boats, homes, apartments and mobile homes. Commercial auto insurance and personal umbrella protection and life insurance are also available.
As a member of the Berkshire Hathaway group of companies, GEICO is rated A++ for financial stability by A.M. Best Company and ranks at the top of several national customer satisfaction surveys. For more information, go to www.geico.com.