An Inside Look at Tri-tech Skills Center
Posted:
Updated: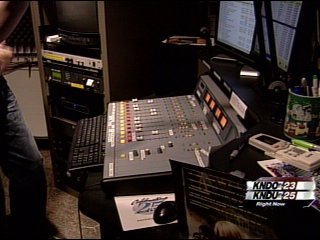 KENNEWICK, Wash - For a few hours a day.. Some students leave their regular high school, to get a jump on the profession they may pursue.

Students at Tri-Tech Skills Center in Kennewick get more than a hands on experience in their radio broadcast class. Among other fields, students at tri-tech get a first hand look at the ins and outs of radio, but also get some valuable life skills.
"Just not discriminate and just learn how to make friends and be friends with people I never would have thought I would make friends with" Says student Jessy Mendoza."
"This class has changed my life, it's made me more outgoing." Says another student Davin Gifford.
Veteran Radio Personality Ed Dailey recalls when he first came to Tri-Tech 13 years ago.
" I asked the kids, what makes a good teacher? So we spent a couple of days where I took notes." What Dailey discovered was not unreasonable.
"Someone who really cares, someone who treats the student with respect, without being too personal who cared about the whole life that they had."
Students participate in discussion, take field trips, do community service projects and learn to write, create and broadcast a radio show.
They're eager to talk about how it's improved their lives. "As in boosting my confidence, I would have shut myself down and said no, I can't do this and I can't do that." Said student Marisol Farias.
Important job skills are stressed in hopes that students will leave being employable. "They need to be prepared, they need to have a great portfolio and a great resume and they need to know how to answer questions and they need to know how to dress." Says Teacher Ed Dailey.
Other classes at Tri-Tech Skills Center include Welding, Auto-mechanics, Nursing, Veterinarian, Culinary Arts, Digital Video and TV Production, Early Childhood Education, Firefighting and much more.