Penalties for Minors that Gamble
Posted:
Updated: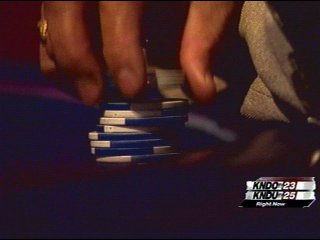 KENNEWICK, Wash. - State of Washington law does not have a penalty against minors who gamble, but a new bill to go before the Senate could change that.
Richland Senator Jerome Delvin is sponsoring a bill at The Gambling Commission's request that would make underage gambling a civil infraction.
The legal limit for gambling in Washington State is 18. Even though it's illegal for anyone under the age of 18 to gamble, Delvin says there's no punishment for them if their caught. All the blame is placed on the casino instead.
"The lure of quick money is causing many of our young people to start gambling, and getting into trouble early in life. Washington needs a law with penalties, along with the inability to recover losses or keep winnings, to help encourage young people to wait until adulthood."
Poker manager at Island Casino in Kennewick, Mike Jones, says he's all for the proposed law, and feels penalties for minors should have come a lot sooner.
"For how long the casinos have been around in Washington, these guys aren't having any penalties for these kids already? I don't understand why there would be a law against it, but there's no penalty for them," said Jones.
If the bill becomes law, a minor caught gambling would pay up to $125.00 fine, do community service, forfeit their winnings, and wouldn't be able to recover any losses.
Senator Jerome Delvin will testify on Senate Bill 5040 before the Senate Labor, Commerce and Consumer Protection Committee Thursday, January 15th at 3:30 p.m.