WSP: 'Downward trend in traffic fatalities encouraging'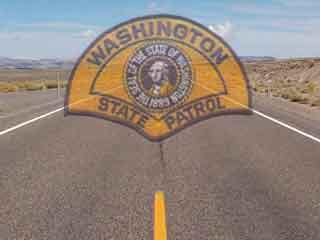 SPOKANE, Wash. - The downward trend in traffic fatalities is encouraging but there were still 26 traffic deaths on Interstate 90 and the state route highways in 2008 for District 4. Last year's 9 percent decrease in traffic fatalities and the 12 percent decrease in injury collisions for the district were significant because there was an 11 percent increase in total collisions mostly due to severe winter weather conditions. District 4 includes Spokane, Whitman, Stevens, Lincoln, Adams, Ferry and Pend Oreille Counties.
A traffic fatality collision usually affects hundreds of friends and family members and in most cases are preventable. In 2006, there were 38 traffic deaths and in 2007 there were 29 deaths on Interstate 90 and the state routes of District 4. This 32 percent decrease in deaths from 2006 to 2008 is encouraging but even one death is too many. The WSP would like to see this trend of fewer traffic fatalities continue and with the public's cooperation it will.
We would like to commend the defensive drivers that take driving safety seriously every day. Thank you for putting away the cell phone, wearing your seat belt, keeping your speed down, maintaining a reasonable following distance and never driving after you have been drinking. We also thank those motorists that assist us every day by calling in erratically driven vehicles and possible DUI suspects. Those calls do save lives.
Driving while under the influence, dangerous speed, aggressive driving and motorists that choose not to wear their seatbelts are still leading contributors to traffic deaths. There are still drivers that endanger the public every day by their driving actions. WSP troopers are dedicated to continuing their education and enforcement efforts in 2009 to ensure the safety of the motoring public. We continue to ask for the public's cooperation, and we ask parents to talk to their young drivers about defensive driving and safety. Troopers will continue to focus their enforcement efforts on collision causing violations and the WSP will also partner with other police agencies and the public to ensure that 2009 is the safest ever. We still have several months of potential winter driving conditions ahead of us so please be prepared and drive safely.