Kennewick Family Heads to Inauguration
Posted:
Updated: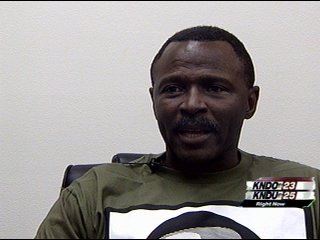 KENNEWICK, Wash.-- Barack Obama will take the oath of office on Tuesday, and many local people are gearing up to go to Washington D.C.
Wayne Martin, of Kennewick, is leaving Sunday, but he's been planning to go to the inauguration since November. Martin says, "Right on the night that he actually got elected, we made our airline tickets. The next day, I had a friend of mine run down and make a room reservation." Martin says he was going to go even if he didn't get a ticket to the secured area, but he ended up getting one through Congressman Doc Hastings.
It was important to Martin to because he voted for him. He explains, "As an African American, I thought, 'Here's an individual that I believe will represent the African American community,' but I think more importantly he was the right person for the job at the time." Also, because he wants to be a part of history. "As you look back in history, you see the Martin Luther King speech and when they show him, they also show the crowd. I've always said, 'You know, those people were lucky that they were there.'"
On Saturday, the president-elect arrived in Washington D.C., and the crowd was already gathering. Martin is glad he'll get to be a part of it, along with his wife and two kids who are also going. The Martins leave on Sunday.